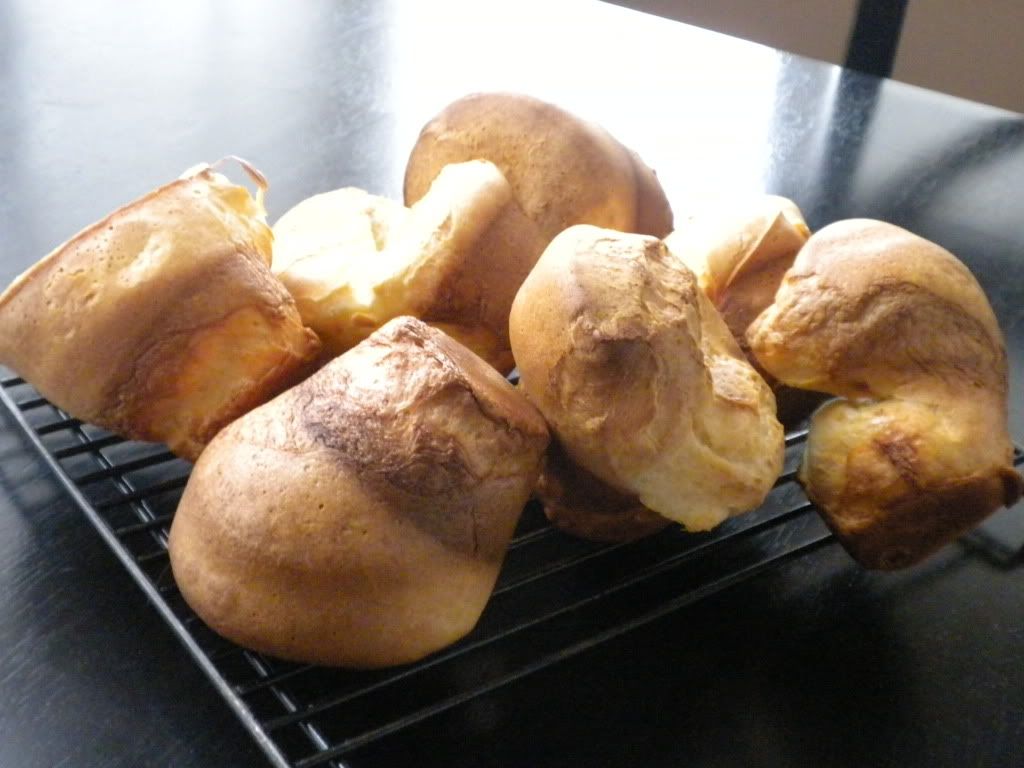 I love popovers and have always made Martha Stewart's recipe. I found this recipe on Melissa d'Arabian's show. I tried them and we ate the first batch in 5 minutes. I have another batch in the oven and will probably make more tonight. She has great tips and puff so big! Here is the recipe:
Ingredients
3 tablespoons melted butter, divided

2 eggs

1 cup milk, warmed for 30 seconds in the microwave (should be lukewarm to warm)

1 cup all-purpose flour
Directions
Preheat the oven to 400 degrees F.
Using a pastry brush, coat 8 muffin cups with 1 tablespoon of the melted butter and put the tin in the oven for 5 minutes. Meanwhile, mix the eggs in a blender until light yellow. Add the warmed milk and blend. Add the flour, salt and remaining melted butter, and blend until smooth. Pour the batter into the warmed muffin tin and return it to the oven to bake until golden, about 35 minutes. Remove from the oven and serve warm.