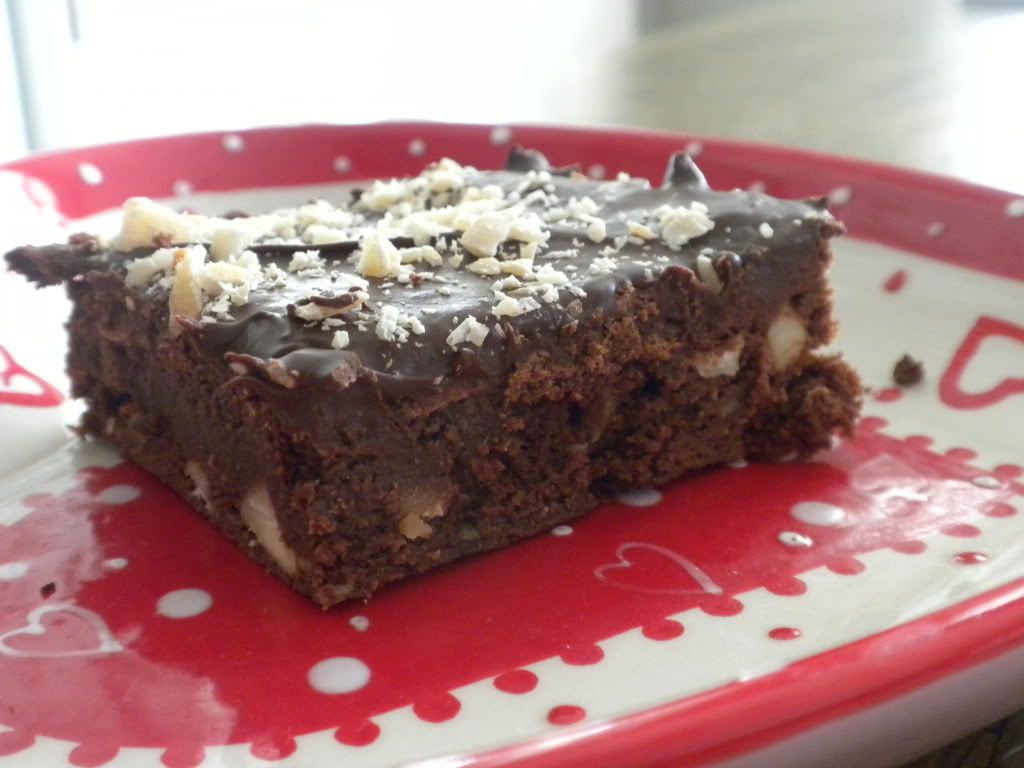 I found this recipe in Family Circle - tried it and loved it and will make it over and over. I love dark chocolate, so I used Ghiridelli dark chocolate chips in the recipe - they are not those sugery sweet store bought brownies. But if you like a sweeter taste, I would use milk chocolate chips.
1 bag (12 oz) chocolate chips
1/4 cup butter
3/4 cup sugar
2 eggs
1 cup flour
1/4 tsp salt
2/3 plus 3 TB chopped macadamia nuts
1 tsp. vanilla
Heat oven to 350. Line an 8-inch baking pan with foil and spray with cooking spray.
Melt 1 cup of the chocolate chips and the butter until smooth (microwave or stovetop). Whisk in sugar, then eggs. Stire in flour and salt until smooth. Fold in 2/3 cup of the nuts and the vanilla. Spread in prepared pan.
Bake at 350 for 25 to 29 minutes.
Sprinkle remaining 1 cup chocolate chips over brownies and return to oven for 2 minutes. Remove from oven and spread melted chips until smooth. Sprinkle with 3 TB chopped nuts. Regrigerate 1 hour until firm.